Navegar futuros por ríos de oro
Keywords:
Atrato, pluriverso, paisaje contaminado, dragón, futuro, ríos como sujetos.
Abstract
A través de una contextualización de la cuenca del Atrato y notas de campo de un viaje en el año 2020 por el río Quito con Bernardino –Guardián del río Atrato–, en el que nos cruzamos con dragones, reflexiono sobre las temporalidades entrelazadas en la cuenca del Atrato y los potenciales futuros atrateños, al reconocerle como sujeto de derechos en el año 2016, y al Cuerpo Colegiado de Guardianes como sus voces. Con el río como sujeto y actor político, las voces del Atrato imaginan y construyen otros posibles futuros atrateños, mientras se enfrentan a las temporalidades entrelazadas, sobrepuestas y en tensión que confluyen en sus aguas.
References
Abramowski, Ana y Santiago Canevaro (eds.) (2017): Pensar los Afectos, Buenos Aires: Universidad Nacional de General de Sarmiento.
Appadurai, Arjun (2013): Future as cultural fact. Essays on the Global Condition, London- New York: Verso.
Baudó Agencia Pública (2017): Una parte por millón. El oro sumergido en el Azogue, Pereira: s/e. Disponible en: www.baudoap. com.
Blaser, Mario y Marisol de la Cadena (2018): A World of many worlds, Durham- London: Duke University Press.
Bryant, Rebecca and Daniel Knight (2019): The Anthropology of the Future (New Departures in Anthropology), Cambridge: Cambridge University Press.
Cagueñas, Diego, Maria Isabel Galindo, y Sabina Rasmussen (2020): "El Atrato y sus guardianes: imaginación ecopolítica para hilar nuevos derechos", en: Revista Colombiana de Antropología 56, 2, 169-196.
Castillo Ardila, Ángela (2019): La minería de oro en la selva: Territorios, autonomías locales y conflictos en Amazonia y Pacífico (1975-2015), Bogotá: Universidad de los Andes.
Corte Constitucional de Colombia (2016): Sentencia T-622 de 2016, Bogotá: s/e.
Cote Lamus, Eduardo (1956): Diario del Alto San Juan y del Atrato, Bogotá: Editorial Lealon.
De la Cadena, Marisol (2020): "Cosmopolítica indígena en los Andes: reflexiones conceptuales más allá de la política ́", en: Tabula Rasa (33), 273- 311.
Escobar, Arturo (2008): Territories of Difference: Place, Movements, Life, Redes, Durham-North Carolina: Duke University Press.
Escobar, Arturo (2016): Autonomía y diseño: La realización de lo comunal, Popayán: Universidad del Cauca, Sello Editorial.
Escobar, Arturo (2018): Otro Posible es posible: caminando hacia las transiciones desde Abya Yala/Afro/Latio-América, Bogotá: Ediciones Desde Abajo.
Góngora-Mera, Manuel (2012): "Transnational Articulations of Law and Race in Latin America. A Legal Genealogy of Inequality", desiguALdades.net Working Paper Series 18, Berlin: desiguALdades. net Research Network on Interdependent Inequalities in Latin America.
Gordillo, Gastón (2014): Rubble. The Afterlife of Destruction, Duhrham-London: Duke University Press.
Illich, Ivan (1986): H20 and the Waters of Forgetfulnes. London-New York: Marion Boyars.
Leal, Claudia (2008): "Disputa por tagua y minas. Recursos naturales y propiedad territorial en el Pacífico colombiano, 1870-1930", en: Revista colombiana de Antropología (44), 409-438.
Losonczy, Anne-Marie (2006): La trama interétnica: ritual, sociedad y figuras de intercambio entre los grupos negros y emberá del Chocó, Bogotá: ICAHN e IFEA.
Melo, Diego (2016): La Minería en Chocó, en clave de derechos, Bogotá: Tierra Digna.
Oslender, Ulrich (2002): "'The Logic of the River': A Spatial Approach to Ethnic- Territorial Mobilization in the Colombian Pacific Region", en: Journal of Latin American Anthropology 7,2, 86-117.
Quiceno, Natalia (2016): Vivir sabroso: luchas y movimientos afroatrateños, en Bojayá, Chochó, Colombia, Bogotá: Editorial Universidad del Rosario.
Restrepo, Eduardo (2013): Etnización de la negritud: la invención de las "comunidades Negras" como grupo étnico en Colombia, Popayán: Universidad del Cuaca.
Rosa Hartmut (2011): "Aceleración social: consecuencias éticas y políticas de una sociedad de alta velocidad desincronizada", en: Persona y Sociedad, 25, 1, 9-49.
Serje, Margarita (2005): El revés de la nación: territorios salvajes, fronteras y tierras de nadie. Bogotá: Universidad de los Andes.
Sharp, William Frederick (1976): Slavery on the Spanish Frontier: The Colombian Chocó 1680-1810, Oklahoma: University of Oklahoma Press.
Tierra Digna (2017): Majestuoso río Atrato. Relatos Bioculturales del río: Reflexiones académicas y comunitarias de realidades y futuros del Chocó, Bogotá: Tierra Digna.
Tironi, Manuel (2014): "Hacia una política atmosférica: Químicos, afectos y cuidado en Puchuncaví", en: Pléyade. Revista de Humanidades y Ciencias Sociales 14, 165- 189.
Tsing, Anna Lowenhaupt, Elaine Gan and Nils Bubandt (eds.) (2017): Arts of living on a damaged planet, Minneapolis: University of Minnesota Press.
Wade, Peter (1997): Gente negra, nación mestiza. Dinámicas de las identidades raciales en Colombia, Bogotá: Ediciones Universidad de los Andes.
Werner, Erik (2000): Ni aniquilados, ni vencidos. Los Emberá y la gente negra del Atrato bajo el dominio español. Siglo XVIII, Bogotá: Instituto Colombiano de Antropología e Historia.
West, Robert Cooper (1952): Colonial Placer Mining Western in Colombia, Baton Rouge, Louisiana: Louisiana State University Press.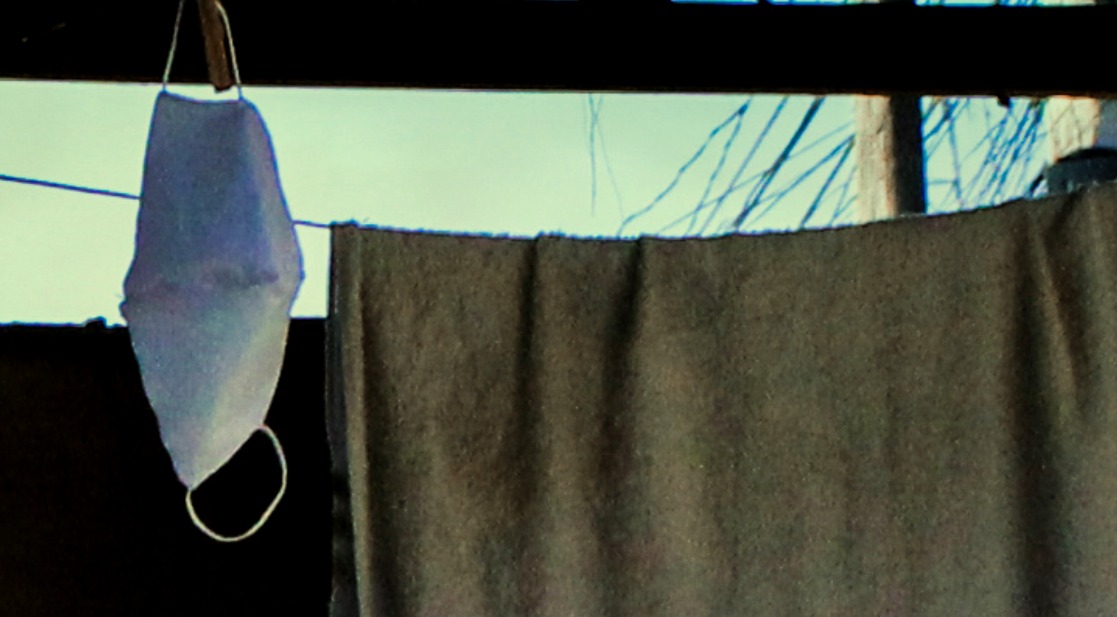 Downloads
How to Cite
Gallon Droste, E. (2021). Navegar futuros por ríos de oro. Critical Reviews on Latin American Research - CROLAR, 9(1). Retrieved from https://crolar.org/index.php/crolar/article/view/375
License
From Vol. 1, Nr.2 onwards this work is licensed under the Creative Commons Attribution-NonCommercial-NoDerivs 4.0 Unported License.
Critical Reviews on Latin American Research | CROLAR
by www.crolar.org is licensed under a Creative Commons Attribution-NonCommercial-NoDerivs 3.0 Unported License.